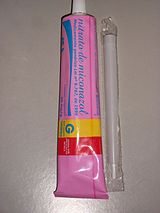 If so I vote for Monistat 1 and not 7! Was he just bored and going through the medicine cabinet to see what works?! Lots of questions! 🙂
Regardless, I was reading and I saw this article (Athlete's foot drug in the article, but I find Monistat more plausible 🙂 ) about anti-fungals and MS. I like that they encourage growth of new myelin growth, but how they came to discover Minostat encourages myelin growth I am certain is an interesting story. I guess the best part for me was the quote "He says the formulation of the drugs would need to be changed so that they could be better targeted to the nervous system where MS strikes." I guess most people do not want to eat Monistat?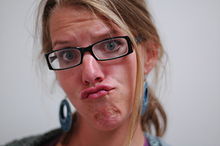 This makes me think of the old joke about Preparation H and the instructions: "do not take orally." Sure, do not take orally seems like an obvious, dumb instruction, but here we are. Now this "Monistatg Cure"  has me wondering a lot more about the duck faces" that are posted on facebook. Facebook is certainly a place where people like to post there shame. Maybe some of those are pictures of people who took Preparation H orally?
The remyelination did make me think of the Anti-Lingo drug. I looked that up, but no new and exciting news. No surprise. I think we need to hit phase 3 trials before we get some answers.